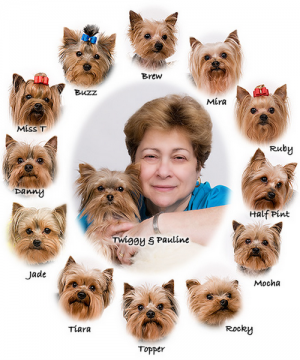 Welcome to Toybox Yorkies and thank you for visiting our website. We are loving breeders with more than twenty-five years of experience breeding Yorkshire Terrier puppies. Toybox Yorkies is proudly owned and operated in Hawley, Pennsylvania. We raise our Yorkies right in our home, providing them with constant love and attention. We do everything we can to make sure our puppies are social, happy, and healthy; that's why our Yorkie puppies always grow up to be wonderful pets!
Healthy, Robust Little Bundles of Joy!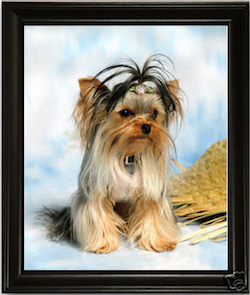 The Yorkshire terrier breed has long been a favorite of Americans and Europeans due to their small size, intelligence, personalities, and adorable expressions. Yorkshire Terriers are known for their incredible loyalty to their owners, preferring to stay close by their owner's side at all times. Yorkshire Terriers are ideal pets for people living in smaller spaces, as Yorkies do not need much room to roam. They also travel well and love attention and cuddling. We invite you to contact us today to find out more about the Yorkshire Terriers for adoption from Toybox Yorkies!