NuVet
Giving your pets the best in health!
NuVet prevents and reduces the risk of Heart Disease, Liver Disease, Eye Tearing,Diabetes, Premature Aging, Cataracts, Tumors, Arthritis, Joint Problems, Improves Lethargy, Allergies, Skin and Coat Problems, Dry Flaky Skin, Scratching, Itching, Biting, and More!
Overall, Nuvet prolongs life, strengthens immune systems and vital organs.
---
Pets are like people in more ways than just their personalities. Just as in humans, pets can come down with a wide variety of illnesses and diseases. Many ailments are identical to people and often times the treatments for these illnesses are the same.
Pets can suffer from Allergies, Skin problems, Digestive issues, Joint aches and all manner of organ and glandular failures. Many canines and felines, especially when they get older, have health issues just like their senior counterparts. It's very common for older dogs to have Arthritis and come down with eye cataracts. Many pets will be the victims of Cancer and have to undergo similar treatments as humans experience.
Nutritional supplements like NuVet Plus, that contain a rich supply of vitamins, minerals and essential enzymes offer a matrix of antioxidants and amino acids. These ingredients help protect your pet's body from opportunistic organisms, free radicals and chemicals that can harm them on a daily basis. Formulas that contain high quality minerals, a full range of amino acids, proteins and antioxidants – help to detoxify the blood stream. Keeping the bloodstream clean allows for red blood cells to carry nutrients vital in defending against infection.
Companies that use human grade ingredients combined with manufacturing operations that are approved for human products production by the FDA. This equates to a supplement that goes beyond mere commercial value. It shows a company that puts the health of your pet ahead of everything else.
NuVet Plus® offers a safe and effective way to help prevent and help heal many types of illness found in dogs and cats. Recommended by thousands of top Pet Professionals, NuVet Plus® can help heal your pets illnesses, keep your pet healthy and protected them against sickness and disease.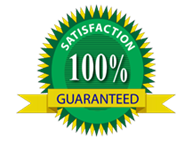 NuVet Plus® is guaranteed for purity, safety and effectiveness. As one of the oldest and most respected companies in the pet industry, NuVet Labs® proudly stands behind it's supplement with our 60 day 100% satisfaction guarantee*. Providing reliable service to our customers since 1997, we have helped hundreds of thousands of pets in their quest for health and vitality.
---
NuVet Plus® – quality, assurance combined with safety and effectiveness

NuVet Plus Powder Vitamin | for Small Breed Dogs & Puppies
This powdered vitamin is perfect for all sizes of dogs. It is sprinkled on their food daily. With double the 100% Natural Chicken liver to Increase Palatability, even the most finiky eaters will enjoy this. This supplement is the same formula as the NuVet Wafers below. Can be used on wet food or dry food.

---

NuVet Wafers Vitamins | for Medium, Large & Giant Breed Dogs
This large wafer is perfect for bigger dogs, they eat them like treats! They can be broken into smaller pieces for smaller dogs as well. Give 1 wafer a day for dogs over 5 pounds. This is an excellent vitamin for all breeds, all sizes and all ages.

---

Joint Plus Vitamin | for Middle Age to Senior Dogs
Providing the same great quality and vitamins as the original formula, Joint Plus help your aging pet with Arthritis, Hip and Joint issues, and acts as an anti-inflammatory which is where the pain comes from. This supplement eases your pets symptoms and allows them to have a higher and longer quality of life.

---
Other Great NuVet Products We Recommend

8oz Puppy Ear Cleaner
Removes Ear Wax
Reduces Ear Odors
Reduces Inflammation
Contains all natural eucalyptus extract

17 oz Puppy & Kitten Shampoo
Very Gentle & Tearless
Detergent Free
Soap Free
Biodegradable & pH Balanced
Removes Odors

17 oz Oatmeal Conditioning Shampoo
Excellent to help dry flaky itch skin
Or if you live in an area with FLEAS this will help ease the symptoms.
It's hypo-allergenic for sensitive skin, dogs with allergies, and higher quality then what you can buy in any petstore. Detergent free and soap free.

17 oz Odor Control Shampoo
Get rid of stinky smells. This shampoo is specially designed to reduce strong unpleasant odors, even eliminates skunk smell. Beautifies as it cleans. Detergent free. Soap free.

32 oz All Purpose Pet Cleaner & Stain Remover
This is a real popular item for anyone buying a puppy.
Organic Pet Stain Remover

---
NuVet Plus Review
I started researching vitamins 8 years ago this past March because I was having major issues with my Yorkies' gastric systems. In April of 2006 I decided I wanted to try NuVet Plus and I am totally convinced it was the right choice. Since starting NuVet I have not had one incident where I have had to take any of my breeding/show or pet dogs to a vet for gastric or health issues. I believe we have built up a Strong Immune system and the things that might have upset them in the past no longer get them down. I start my puppies immediately when weaning (powder form) and of course what they get from Mom.
Why Give Your Pet Daily Vitamins?
Prevention saves you money on medical bills! Bottom line! The headache and heartbreak when a pet gets sick can be minimized when proper nutrition, excersize and care is given. With NuVet, you are able to reduce cancer causing free radicals and give your pet the antioxidants it needs to stay healthy.
What is Auto-Ship?
The Automatic shipping program will give you a 15% discount. The convenience of having it sent on time and automatically will ensure your pet never misses a dose. Worry free, convenient, and saving money is what it's all about. With a money back guarantee and hassle free customer service, you never have to worry if you want to cancel the account or simply don't like the product.
60 Day Money Back Guarantee!