Puppies are approximately 5-6 weeks old here from Nikki and Stache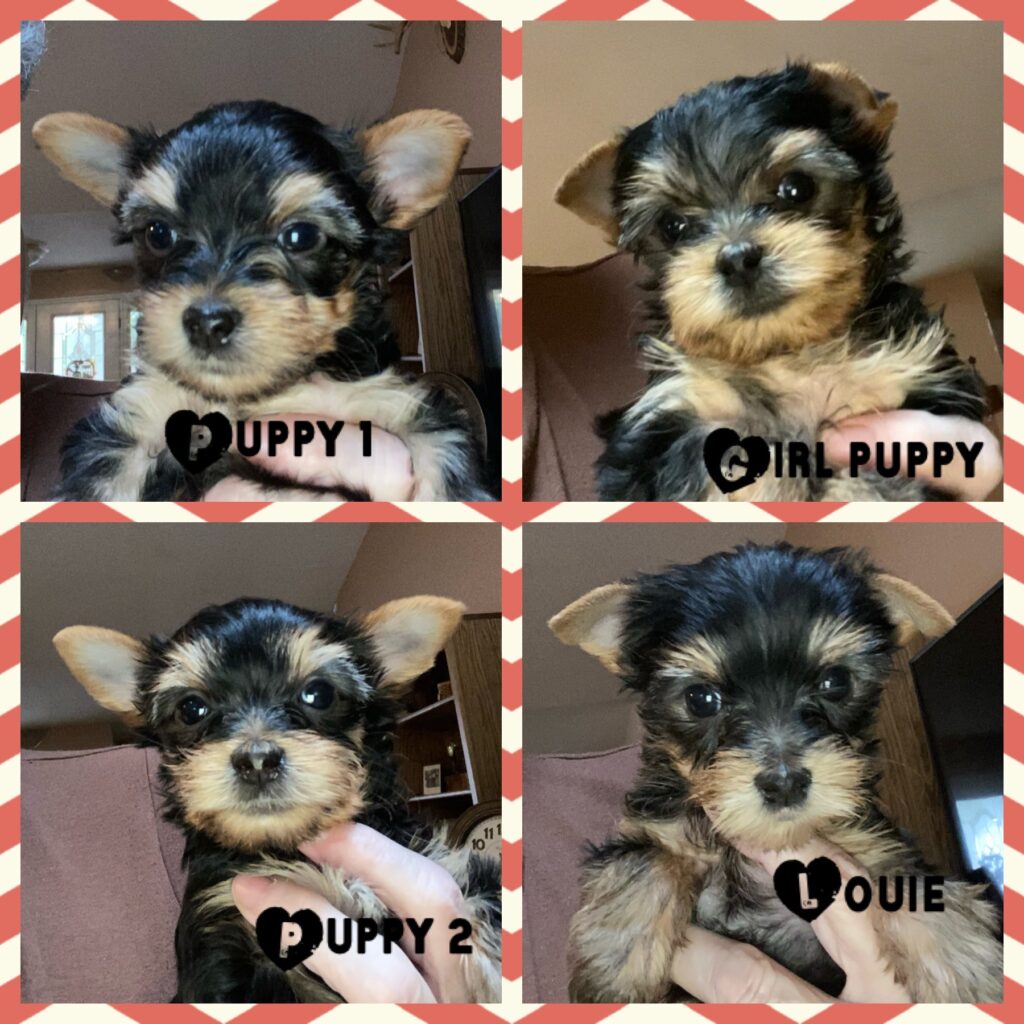 Shayla and Nelson's 2 boys have been sold.
Hard to keep any puppies around – they go before their born. Wait list application is how you apply – find it on first page of website. We will interview when puppies are approximately 8 weeks for permanent homes.
Last year's litter from Stache and Shayla.
First picture and last picture are the female. The 2 middle pictures are the male. Only the male will be for sale in about 6 weeks.
Girl and Boy from Shayla and Nelson are here. Only the boy will be for sale at this time – I am conducting interviews now for his future Forever Home. 570-470-8567 to speak to me regarding his future. His price is $3,000. So please only serious calls. I can give you many reasons for his price if you feel it is high. Look at my background and certifications just as a place to start.
_____________________________________
These are the first litter born November 6, 2018 to Shayla & Stache. Pictures of both can be found on the Sire and Dam pages
ALL SOLD
All 3 girls went to their new homes on Saturday. Keep watching on Litters Due for News of a new pregnancy.
Here they are at 16 days of age
Here are the girls at 5 1/2 weeks old. They are little round balls still. As you can see they are getting very active and now that they have had some freedom to play they want out when they wake up from their naps.

---